Friday, June 25, 2010
I've been watching and researching this guy Benny Gold from the start of 2010, as I stumbled upon one of his other video documenting his creative process. I think viewing how candid and honest he is about what it takes to be successful in the graphic design industry and building your own brand has been very important for me . And the next time I'm in San Fran I'm definitely stopping by his store and meeting him in person his words and design work has influenced me that much.
Always on the look out for other creative types I came along Martha Cooper. Check out the video.
Sunday, June 20, 2010
Sorry I didn't say much about this show here in the bloggerverse, but the turn out was great, the line up was great, I think this was my best yet.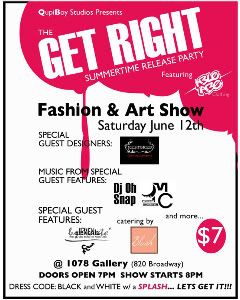 LETS GET IT!!!