WTF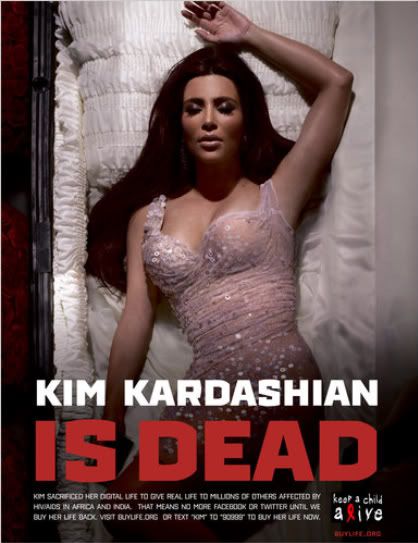 NO! NO! NO! Don't be disheartened. Your favorite reality star Kim Kardashian Is Dead for Charity. She is in coffin, only to help raise awareness about World AIDS Day and money for the Keep a Child Alive charity.
30-year-old reality star Kim Kardashian plays dead in a coffin for participating in the Digital Life Sacrifice event. Check out Kim Kardashian in coffin for ad.
It is an unusual and appreciable initiative, where stars including Lady Gaga, Justin Timberlake, Alicia Keys, Usher, Jennifer Hudson, Ryan Seacrest, Serena Williams and Usher will stop communicating via Twitter and Facebook until $1m is raised for charity that supports families affected by HIV/AIDS in Africa and India.
Ad says "Kim sacrificed her digital life to give real life to millions of others affected by HIV/AIDS in Africa and India," "Visit BuyLife.org or text 'KIM' to '90999′ to buy her life now."
fashionfame.com
YELAWOLF PROFILE and BONES X POP THE TRUNK
I've been following the budding career of Yelawolf rather casually for a minute now off the strenghth of the first track I heard of his which was "Pop the trunk". What follows is Yelawolf in his own words talking about being a homeless skater and the moment at which he took the time to rethink the direction of his life. He is destined to set the hip hop world on fire with his wicked flow and ambitions as big as from the state he hails from BAMA! CHECK IT OUT!!!
Yelawolf "The Boy Who Cried Wolf" from Yours Truly on Vimeo.
Trend setting is really a state of mind. Enjoy!
SUPRA SKYTOP 11 "Lil" RED edition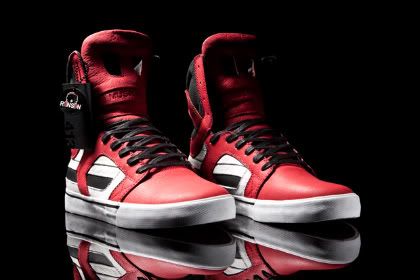 "Lil' Red" is the latest 413 Edition release from Supra. A collaboration between Supra, 413 and DJ Samantha Ronson, the all-full-grain leather sneaker is scheduled for a Black Friday release and is limited to to just 413 pairs worldwide. Available through 413 in the U.S., colette in Paris, and Foot Patrol in the U.K., the "Lil' Red" will go on sale at noon PST via FACTORY413 in Los Angeles, and will be made available to online customers shortly thereafter at 3PM PST. Each pair purchased at FACTORY413 also comes packaged with the "Lil' Red Mix", a limited-edition CD with tracks selected and mixed by Ms. Ronson exclusively for the project.
Another GREAT time piece for a good time. CHECK IT OUT!!!
AUDEMARS PIGUET Royal Oak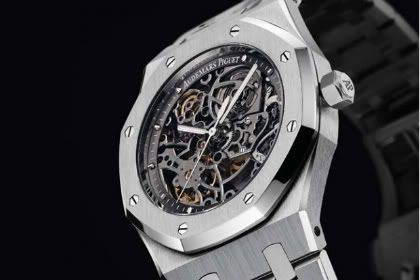 Premium watch designers, Audemars Piguet have just launched its latest model Royal Oak "Openworked". Featuring movement from a new calibre derived from the 3120, the 3129, the watch is a high-contrast skeletonized model, displaying its inner workings. The complex design is available in either stainless steel or Rose Gold on a brown leather strap. Fans nervous of the shock-resistance should be comforted by the cross-through balance-bridge and its direct drive seconds hand that avoids any jerking. The Royal Oak Openworked should be available soon at a price starting around $30,000.
BOOM!
JUERGEN TELLER X MARC JACOBS Skate decks
While the connection between Marc Jacobs and skateboarding may be lost among some, the brand has made efforts to promote and expand skateboarding. Earlier this year, they worked with the Savannah Skate Park to help raise funds over a series of t-shirts. Moving forward, Marc Jacobs looks into their advertising archives to release a collection of skatedecks featuring photos by Juergen Teller. They include Lisa Maria from spring 2000, Kate Moss from fall 2000, Stephanie Seymour from fall 2001 and M.I.A. from spring 2009. The decks are limited to 100 pieces each and set to retail for $69 USD. They will be available at Bookmarc and Marc Jacobs Men's in New York and across the US on Friday.
(Courtesy of Hypebeast.com)
Finally a video representation to Mr. Hudson's "Anyone but him" also I've posted another song from the same album STRAIGHT NO CHASER entitled STRAIGHT NO CHASER. ENJOY.
MR. HUDSON X KANYE WEST "ANYONE BUT HIM"
MR. HUDSON "STRAIGHT NO CHASER"
LETS GET IT!!!