If you didn't know earlier this week we had our first batch of the Able Abe DENIM PROJECT: displayed in KONJO, which is located at 112 west 2nd St. Chico, Ca. So go check it out and show KONJO some love it is a great place to find eclectic pieces you wouldn't find anywhere else.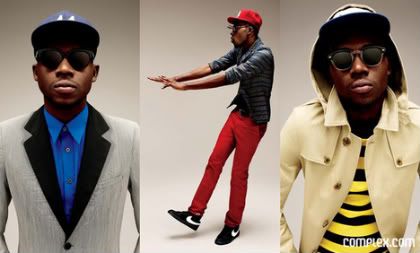 Theophulis London - Last Name London by Hypetrak
In another installment of GOOD TIMES here are two amazing pieces from NIXON... BOOM!
And as we approach the summer a list of summer movies have hit our radar and this one that follows looks to be a blast. CHECK IT OUT!
LETS GET IT!!!