A week with a photo shoot event scheduled and the final post for the week takes us back to the Thursday Night Market. As we move into week 6 the students are back in town creating a lively buzz downtown Chico.
Our first interview was with Charlie. Charlie is from Oroville and is continuing to attend CSUC. He was with family and relatives heading to dinner, so the interview was very brief. Check out his style none the less with a royal blue athletic fit polo, brown leather belt, black pegged skinny jean, some slick black loafers, blacked out Giants fitted cap, and a pair boss sunglasses.
Next up we have Brittney. Brittney is from Sacramento and will be attending CSUC as a freshmen looking to a future in Fashion and Fashion merchandising. Her main goal at this point is to get a Business degree to help grow her families restaurant business. Her favorite brands are American Apparel, Urban Outfitters, and she loves to shop thrift stores for vintage and unique items. She likes a guy who wears Sperry topsiders over Vans. She looks great all natural with an earthy toned satin and lace top brought together with a black leather woven belt, denim shorts, an acid washed denim hobo bag, and crafty stone and bead earrings.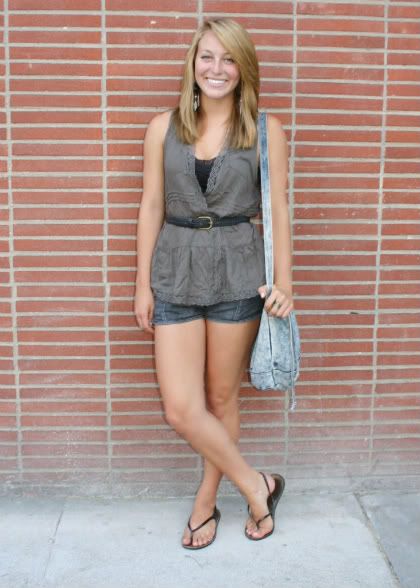 And finally, we have Kristine. Kristine is from Sacramento as well and she graduated CSUC in 2007 with a Criminology Degree. She currently lives and works in Chico law enforcement. Not much for name brand clothing, but just goes with what she feels looks good on her. 3 tips she has for men is dress for the occasion, quit it with the black socks, and overall dress to impress. So Kristine is looking classic in simple black and white. A black halter summer style dress and sandals, black studded handbag, but what really stands out is the white leather die cut studded belt. Also Kristine's distinctive tattoos are very sexy very cool.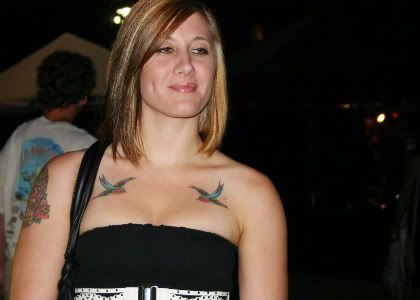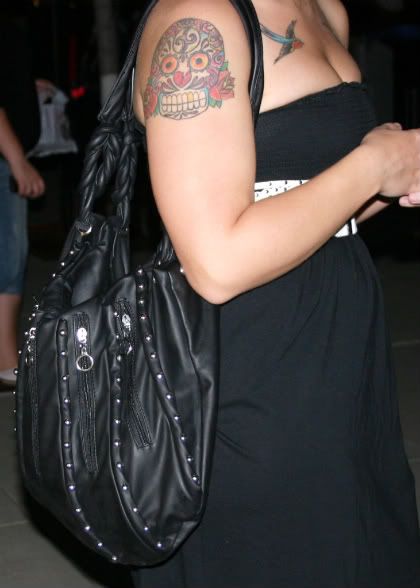 And if I haven't thanked you personally or sent you a message the shoot last night went excellent great having some other photographers come out. All the models were amazing and looked incredible thanks to Marie Fuentes, Crystal, Megan, and Mary Jane much love to you ladies. And if you couldn't make last night watch for the next one...
GO!!!