A relaxing Sunday after a weekend show was very needed. The film pick this week via the Netflix's watch instantly is SEX and the U.S.A
SEX and the U.S.A. is written by Stephanie K. Smth, directed by Jan Wellman, produced by Ester Goodstein, Alain Siritsky, and Jan Wellman is the story of t
hirteen year old Audrey Shaw is new to Bellweather, California and certain she'll never fit in when she meets Krista Rich, the pretty, popular girl she aspires to be "or be with" - she's just not sure. Set against the backdrop of abstinence education and presented as Audrey's real life documentary assembled entirely from her own video clips, instant messages and cell phone cam (as well as those of her classmates and internet friends), Sex and The U.S.A. is a scripted drama about two teenage girls torn between Americas popular culture, where twelve year olds bear skin, breast implants are a Sweet Sixteen gift and George W. Bush's Evangelical right prizes virginity. Where natural urges of adolescence are at best dismissed, at worst, demonized and either way, taught in public schools. Without sex education or parents who are willing to talk about sex, Audrey and Krista are faced with a difficult task: to remain virgins while acting like whores...
Written by
Jan Wellmann
As much as the title leads you to think this is a film dripping with sexual energy SEX and the U.S.A. to me was a coming of age story that explores the trials of the modern day female teen. I thought this was a film that was looking to push an agenda and in that light they kept it real politically correct, which lessened the dramatic effect of the story. SEX and the U.S.A. for me touched on some good ideas and held an interesting point of view, but in the end I felt it was lacking real intensity, so I give SEX and the U.S.A. 2 stars.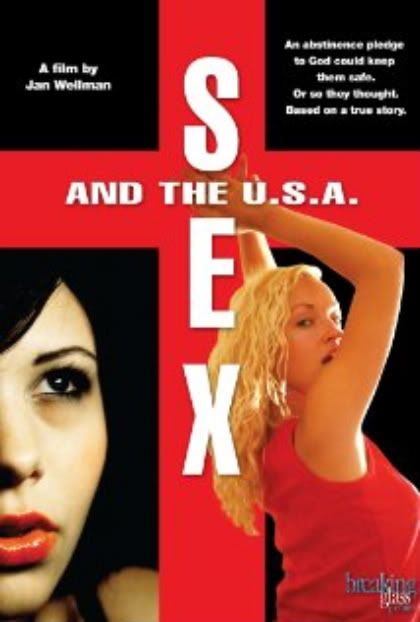 And if you don't know Able Abe Clothing will be rocked in another runway show we will also be doing an open shoot at the show for those who show up wearing Able Abe Clothing or are just decked out fresh... LETS GET IT!!!