It was a pleasant Thursday night market this week the weather was sunny and mild and the city came out. For our fourth installment of Chico Street Style we have two lovely ladies Jennifer and Marcie.
Jennifer is the best friend of Kaitlyn our street style photographer and we met up at the market. She is originally from the Bay Area. Jennifer is a junior at Chico State working on a Hospitality major. She came out to the market with a bohemian cool about her. From her leather woven belt and purse, accented by intricate turquoise jewelry, and playful color scheme on her nails. Her favorite brands are Lucky brand, Free People, and Betsy Johnson. She likes to see guys dress wearing a good watch and vans.
On our rounds at the market as you can see by the following photos the night was full of sights to see. From KONJO, FAST EDDIE'S, The beauties of HEEL and SOLE, and the contortionist guy.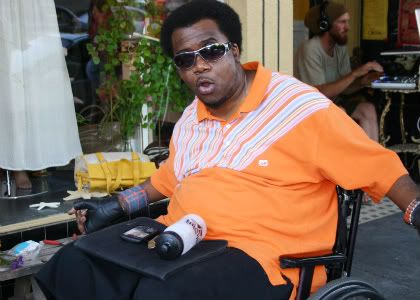 Next in our Street Style adventure we have Marcie. She lives and works in Redding and was down visiting a friend. She just stepped on the scene in vibrant color, her floral print dress was accented well with splashes of color from her earrings and beaded bracelet. Not much for brand names as for her quality and color trump any designer labels. She's also not much for a guy who wears more jewelry than her, yet satisfied with a guy who can make slacks and a button down look great.
Well that wraps up our fourth installment of Chico Street Style experiment, until next post or next Thursday Enjoy.
GO!!!